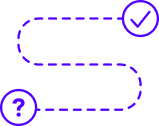 Skylab help centre
Detailed feature guide, FAQ and useful links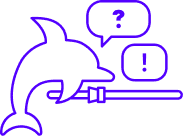 Popular Queries
Do you have video tutorials?
Yes! View our getting started guide here
Can I try more than 10 images?
Absolutely! To do so please create a free account where you may process 3 free jobs of 10 photos each to further test out Skylab's features.
Which formats are compatible with Skylab?
Our Studio app accepts JPG or PNG file formats.
What do Skylab products do?
Skylab offers color correction, cropping, retouching, full body retouching, extraction, glass glare removal, braces removal and teeth whitening.
What if I have more than 500,000 images?
Send us an email at info@skylabtech.ai and our team will get back to you with details on our enterprise pricing plans
How do I upload photos?
Download the Studio app, or access Studio through your web browser and login to create a new job and upload images. For a more detailed guide, please check our Studio tutorial videos from our YouTube playlist or the "Creating a Job section in our written guide here.
What is a profile?
Profiles are how you specify what features you want applied to a job. We have a set of "Global Presets" that come with every Studio account. You also have the option to customize profiles to account for your unique preferences such as feature combinations and crop dimensions. See our video tutorial down below.
How do I create a custom profile?
You can create custom profiles through the Studio app.
Click "Profiles" on the left hand panel
–>"Advanced"
→ toggle on the features you would like to include
→ "Create profile"
This profile will now be available under the "Profiles" dropdown menu on the jobs tab under the subheading "Account profiles". Simply choose your profile when uploading a job to apply the profile.
How does pricing work?
For our pay per use clients we work on a credit system. View our credit calculator here to view feature pricing and further details. Credits do not expire, can be used by all users on your team, and rolled over every month. If you are expecting to process more than 500,000 images, reach out to us for enterprise pricing.
Do you have subscription fees?
Nope! Skylab is a credit based business to allow you the flexibility to buy exactly the credits you need and nothing else.
What does retouching cover?
Skylab's retouching tool removes all blemishes and acne while maintaining the integrity and quality of the subject's skin, allowing the subject's authentic self to shine through. Retouching also addresses some flyaway hairs in images, without over smoothing the hairline.
While we remove acne and blemishes, all other facial features are maintained- think beauty marks, freckles, birthmarks, etc. Essentially anything that should be on the face, stays on the face.
🪄Our best user tip? Offer retouching to customers as an easy and authentic way to quickly brighten and smooth out their photos. Combine with brace removal, teeth whitening and glass glare removal for the ultimate "retouching" package for clients to purchase.
How to use it? Select "retouching" from the profiles dropdown menu. Create a custom profile to combine retouching with all features in one go!